Grandparents enjoy a fun-filled morning at Dean Park Day Nursery!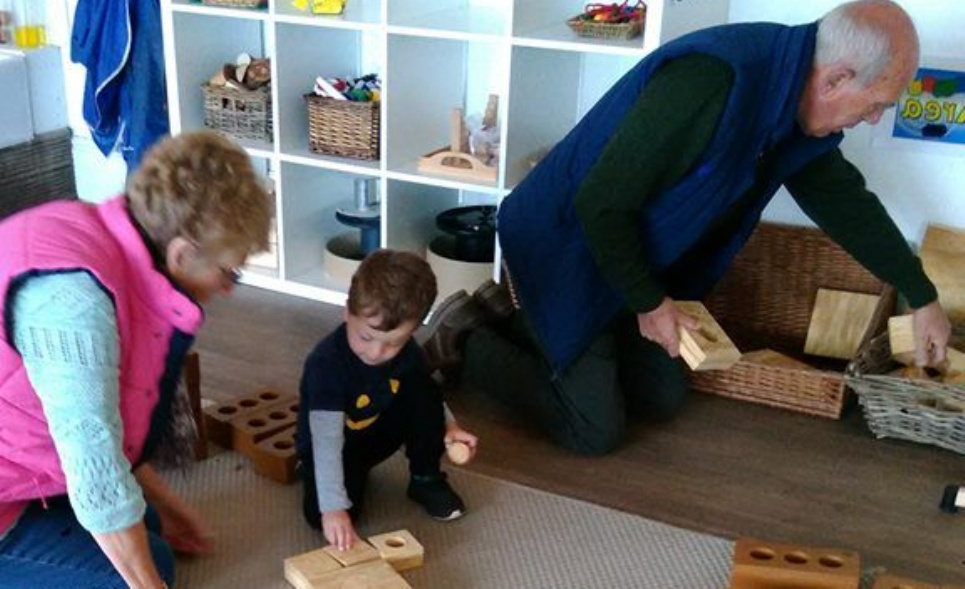 In recognition and celebration of International Grandparents Day, Dean Park Day Nursery opened its doors to the children's grandparents for a stay and play session, giving them the opportunity to see and experience the nursery setting for themselves.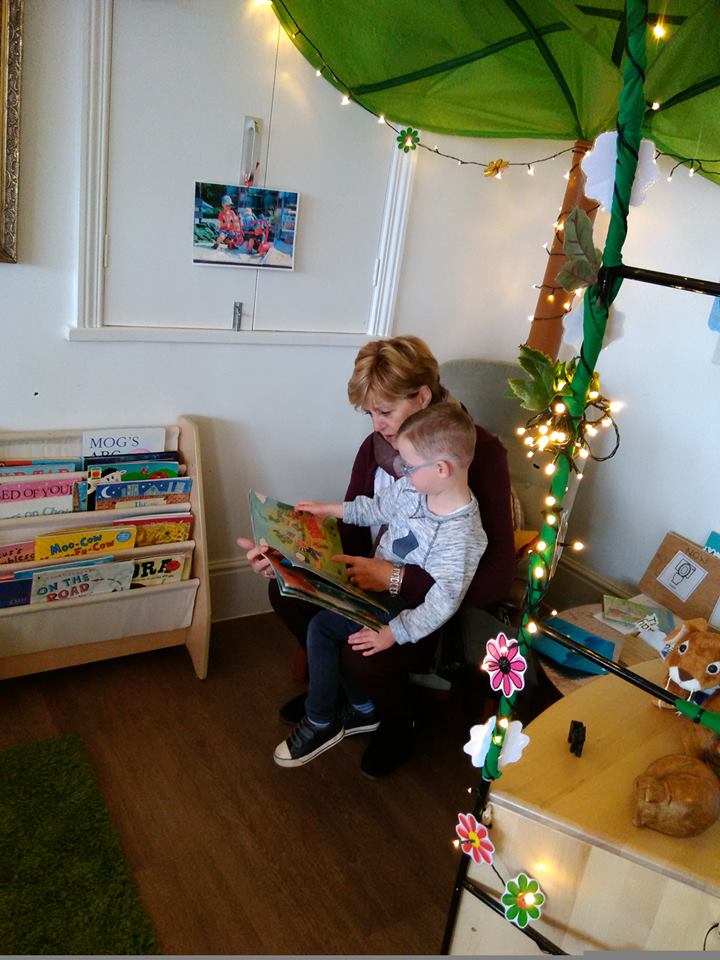 Following a brief introductory session with the staff, grandparents were invited into the nursery to meet their excited little ones who were eager to take them on a tour of their favourite play areas and involve them in 'messy play' activities. What a beautiful sight it was to see the sensory room, book corner and role play areas filled with doting grandparents playing and exploring with their grandchildren.
Our gardens and outdoor learning facilities were a big hit with everyone. The children showed off the nursery guinea pigs and there was lots of fun to be had; building, painting, digging and even making mud pies. The playtime hour flew by and all too quickly it was time to say goodbye.
One happy grandparent said: 'What a wonderful morning for all involved, from reading stories to balancing bricks, from sensory play to outside play. From sticking and drawing to saying hello to the nursery pets, I've enjoyed a brilliant time with my granddaughter at her nursery. We often hear so much about the fun and adventures she gets up to during her time at nursery, but now I have experienced it too. Thank you so much to all the staff at Dean Park Day Nursery that welcomed us so warmly.'
We were so pleased to share an hour of playtime with the grandparents of our children and see the interaction between the generations. The excitement of the children this morning has been something very special to witness – it was lovely to see the bond between grandchild and grandparents who often play such a vital role in family life. It's been a fun morning and we look forward to doing again sometime soon! - Nursery Manager, Kelly Yates